Welcome To
Pebworth's Player Piano Center
Home of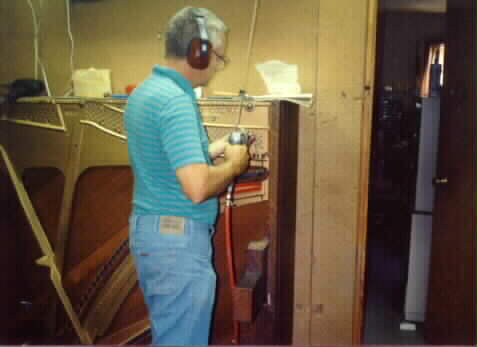 "Yesterday's Music"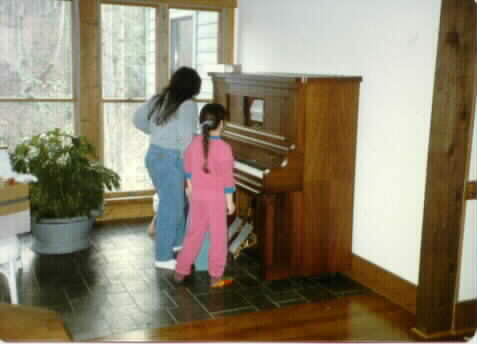 Click" on above Picture To See Larger View! Use browser "Back Button" To Return
Please Scroll Down to View Complete Page
---
New --------Listen to a Steinway XR Duo-Art
NEW------Using RTV for sealing leather-----NEW
---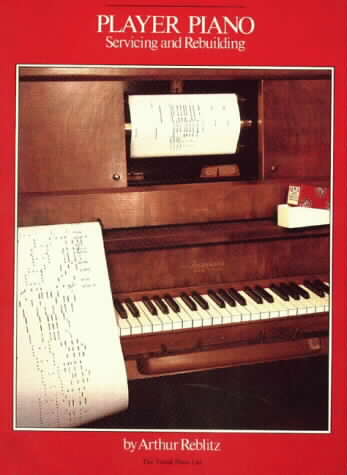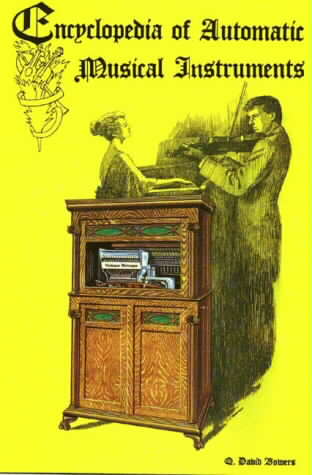 Have a desire to learn more about your Player Piano, or to see how to service or rebuild your Piano? These two books by Art Reblitz (Left & Right) are the finest source of information available today. The Player Piano Servicing and Repair Book will show you just how the Player Piano works, and information on the many different player systems in player pianos.





The Piano Servicing,Tuning, & Rebuilding Book will give you information to learn what is involved in a piano, and to service or repair your instrument.

If you want to see the history of Automatic Musical Instruments, the Encyclopedia of Automatic Musical Instruments by Q. David Bowers is the one to own. You will find it hard to put down. This is NOT a book on rebuilding, but a book on the history of these instruments. You will not believe how much information with pictures is in this one book!



Please "

CLICK

" on Desired Book for more information and Pricing.

Pebworth's Player Piano Center is a Associate of Amazon.com

---
Follow the Restoration of a Starck Standard Action Piano and Player
---
Work on Busker Organ, Made and Improved by Brian Flora


Click on Picture or Link to see and hear this Busker Organ

---
Unidentified Calliope Pipes
---

FAVENTIA BARREL PIANO
Pictures and sound files of the Faventia Barrel Piano recently restored in the shops of "Yesterday's Music. Restoration included the replacement of the pin block with a new "Delignite" pin block, which enables the piano to stay in tune and be tuned for years. Click HERE to Visit Now!
---
How we got started Information about the early days of "Yesterday's Music"
---
ITEMS FOR SALE
1909 North Tonawanda Military Band Organ Real SOLD!
Seeburg Electric Upright Piano, Quartered Oak "SOLD" But you can still listen to the Real Audio Files!!!!
Spanish Street Piano, Barrel Operated

SOLD!
Berry-Wood Electric Upright Piano SOLD!
Variety of Reproducing Pianos , Ampico, Welte, Duo-Art, Recordo Pictures of each piano coming soon!
Over 4000 Player Piano Rolls + Ampico's, Duo-Arts, and Others If interested in a bulk buy,
---
Interesting Pictures
Here are some of the many pictures that I have taken while restoring instruments. Where possible, there are "RealAudio" files. More pictures will be posted as time permits.
---
Restoration of a Antique Pump Reed Organ
Restoration of Steinway "Style X Duo Art"
Restoration of a Gulbransen Player Piano with Glued Stack
Restoration of a Gulbransen Player Piano with screwed stack

Restoration of a Baldwin Modello Player Piano Action

Pictures are added as time permits. Thanks for your patience!

---
Interesting Sounds
Faventia Hand Cranked Barrel Piano

Faventia Hand Cranked Barrel Piano #2
Knabe Ampico Grand - Model "A"

Knabe Ampico Grand - Model "A" #2

Raffin Hand Cranked Street Organ
Seeburg Electric Upright Coin Piano
* "Coming Soon"
Unless otherwise noted, these are recordings of instruments that have been restored by Al Pebworth at
Pebworth's Player Piano Center, 1000 White Pine Drive, Chesapeake, Virginia 23323
Phone 757-487-1601
---
For More Information Please send a

To Al Pebworth at Yesterday's Music