---
Janet's Knabe Ampico "A"
Reproducing Grand Piano
---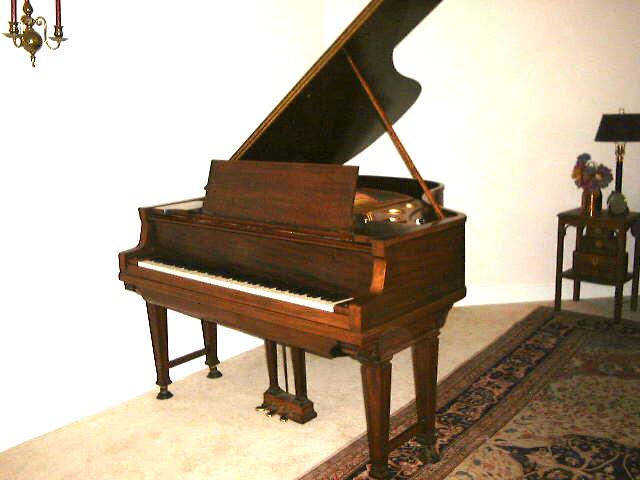 ---
Here are four recordings of this Knabe Ampico "A", which was
restored in the shop of Pebworth's "Yesterday's Music", Chesapeake, VA
All selections are original Ampico rolls,
1: Tell Me Pretty Maiden
Ampico # 581F
MP3
2: Blue Danube Blues
Ampico # 212001-F
MP3
3: Limehouse Blues
Ampico # 68283
MP3
4: I Get a Kick Out of You
Ampico # 215281
MP3
Don't have RealPlayer 8 Basic? For FREE Download, Click HERE It's Free!
If you desire more information about this Knabe Ampico, or other Reproducing or Player Piano Restorations, please send me a email.

Thanks,
Al Pebworth
Pebworth's Player Piano Center
Home of "Yesterday's Music"
Chesapeake, Virginia
http://www.pebworths.com